Description
About Love, Hate and the other ones is a puzzle game, in which you influence your surroundings by the force of Hate and the power of Love. They shouldnʻt have pushed the button! Life on the hill was just perfect for Love and Hate before that shiny red device appeared. Suddenly, they are trapped in a dark and spooky cave, far away from home. Now it is up to you to control the opposing forces of Love and Hate. They will soon meet a lot of Other Ones, wondering how they might react when Loved, or when Hated. Find a way through caves and ice, castles and factories, all by the might of your puzzling! If you ever return to that hill, life will be sweet again...
History
The first version of the game was developed by T.Bilgeri. It was based on a shortfilm series he did during his studies. After getting very positive feedback, Tobias teamed up with brush&bear, two students at the University of Kassel, and started to work on an iPhone Version. The final game is now published by Black Pants via the Apple App Store.
Features
Includes something really interesting about the game which players will love.
This feature line is about the 8-bit pixels that are no doubt featuring in this game.
Since it is unlikely that the audio isn't fucking amazing, say something about the audio, maybe?
Make sure to stress that everything about this game is absolutely fabulous.
Something to wrap up this 5-point feature list with a nice ring to it.
Logo & Icon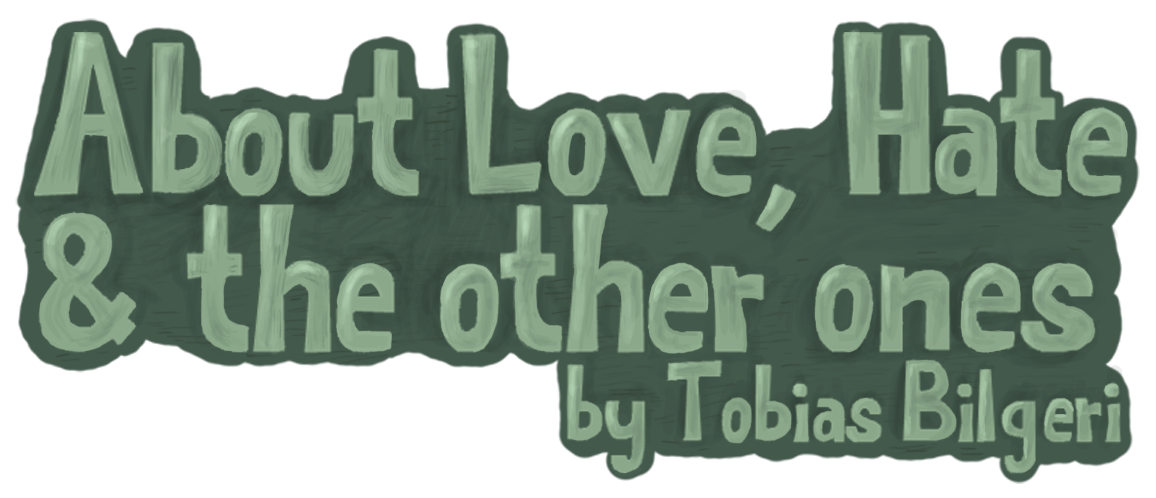 Awards & Recognition
"Bestes Nachwuchskonzept | Best Newcomer" Deutscher Computerspielpreis | German Computergames Award, 2012
"Honorable Mention Student Showcase" IGF, 2011
Selected Articles
In conclusion, About Love, Hate and the Other Ones is one of the best puzzle games in the market for portable devices of Apple.

GameOver.gr, GameOver

...it provides a clever and fairly unique series of special-relation riddles that make time melt away.

148Apps, 148Apps Website
About Black Pants Studio
Boilerplate

Black Pants Studio is an independent game studio rooted in Berlin.

More information

More information on Black Pants Studio, our logo & relevant media are available here.
About Love, Hate and the other ones Credits
Tobias Bilgeri

Game Designer

Stephan Goebel

Game Code

Lennert Raesch

Game Code
Contact
Inquiries

Twitter

Facebook

Web