Description
If only they hadn't pushed the button! Life on the hill used to be just perfect for Love and Hate before that shiny red device appeared. Now they find themselves trapped in a dark and spooky cave, far away from home. It's up to You to help them on their way back! Meet the Other Ones and find out how they react to the opposing forces of Love and Hate. Together you will make your way through caves and ice, castles and factories - all by the might of your puzzling! "About Love, Hate & the Other Ones" is a puzzle game in which you influence your surroundings by the force of Hate and the power of Love.
History
Love and Hate first came to live about ten years ago, when Tobi was studying animation and had the idea for the two characters. They gave their debut in an animated short film of roughly one minute length. The short went to international festivals and garnered quite the success, despite its runtime. Motivated by this, Tobi began prototyping a game called "About Love, Hate & the Other Ones" featuring the two characters. Finally, he developed the first iOS Version of the game, assisted by computer science students from Kassel. Just like the short film, the characters and the world of Love and Hate found a sizable audience. Now, in 2023, Black Pants Studio has created a complete remaster of the game, including new graphics and lots of technical improvements.
Features
80 Leves across 4 Worlds
Lovely soundtrack
Unique Gameplay featuring the force of Hate and the endurance of Love
High resolution, beautiful, hand-crafted characters and backgrounds, redrawn from scratch
New animations and special effects!
Updated to make perfect use of all modern iPhone and iPad displays, with high-resolution backgrounds and support for 120 Hz refresh rate
Improved pinch to zoom
Uses modern image compression for better quality at smaller file size
Modern video codec reduces visual artifacts in the game's animated movies
Faster load times by better utilization of modern iPhone processors
Runs on Apple's Metal graphics API to reduce overhead for longer battery life
Logo & Icon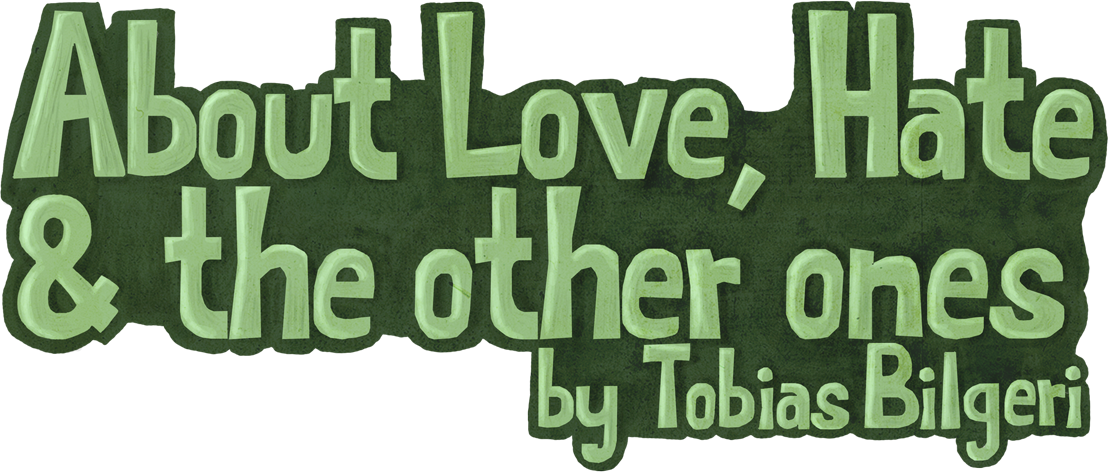 Awards & Recognition
"Best Newcomer" Deutscher Computerspielpreis, 2012
"Honorable Mention, Student Showcase" IGF, 2011
Selected Articles
In conclusion, About Love, Hate and the Other Ones is one of the best puzzle games in the market for portable devices of Apple.

GameOver.gr,
About Black Pants Studio
Boilerplate

Black Pants Studio is an independent game studio rooted in Berlin.

More information

More information on Black Pants Studio, our logo & relevant media are available here.
About Love, Hate & the Other Ones Credits
Tobias Bilgeri

Game Design, Animation

Johannes Spohr

Engine Code, Technical Direction

Steffen Martin

Sound
Contact
Inquiries

Twitter

Facebook

Web